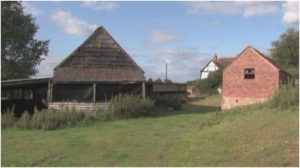 Barn Conversions
With over a dozen major barn conversions in Gloucestershire and Herefordshire we are highly experienced in the re-development of these wonderful buildings - many of them listed.
From strip down and underpinning to replacement and rejuvenation we apply our traditional skills to bring the old to life.
Aesthetic attention to detail and the ability to overcome unforeseen problems have resulted in many satisfied customers.
Click on the 'Barn Conversion Portfolio' to see our latest challenge.
Next Steps...
To discuss your next project click on the button below to get in contact with your local building experts.