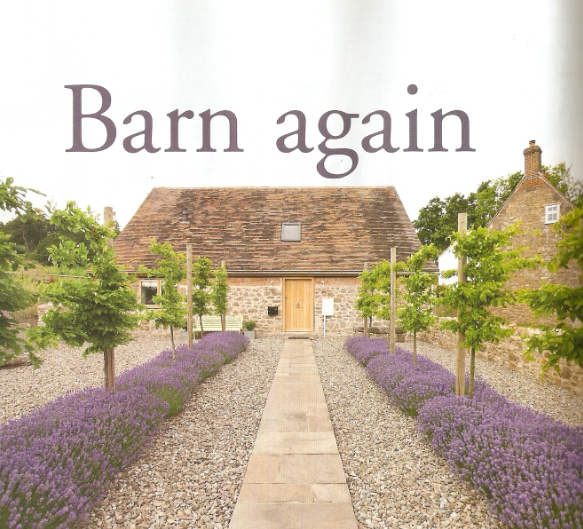 Barn Conversion Huntley
"Geoff always brought his sunny optimism to the project and found plenty of ingenious ways to overcome the many obstacles that crop up in the conversion of an old property like ours. His wealth of contacts with suppliers and Building Regulations helped the project run smoothly. The quality and pride that all of the team contributed helped the transformation from derelict barns to our dream home".
Terry Chappell, Huntley
Kilcot Barn Conversion
"When undertaking a barn conversion and having obtained all the required plans and permissions one has to choose a builder and a project manager. A barn conversion is unlike a normal house build in that there are many more risks and unexpected problems to overcome. Geoff Byrne has extensive experience of dealing with these issues and knows what action is needed. In addition, he sets high standards of work and keeps the workforce on their toes. As well as being an excellent builder and project manager he has a feel for the nature and atmosphere of the building and its environment. It was also good to see this experience being passed onto his son Daniel who also shows the dedication to the project and what is expected by his father.
We were fortunate in choosing them to undertake our project and do not hesitate to recommend them (Byrne Building and Conversions). "
Dr. J. Camm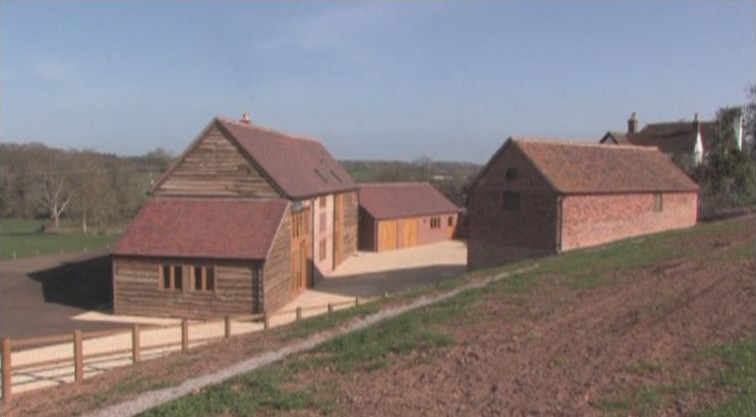 Porch Replacement

Geoff, Dan and William Byrne replaced the porch on our house. We already had an architects plan for the new porch but Geoff suggested several changes that greatly improved several aspects of the porch. The work done was to a high standard with excellent attention to detail and Byrne Building Solutions only use sub-contractors who come up it to their own high standards. They also proved to be very reliable and the work was completed without any interruptions from their other projects. We are very pleased with the finished porch and everyone who visits the house remarks on the build quality
12th October
Mr Steve Davis
Bromshash
General Home Improvements
TOP JOB, KEPT US INFORMED DAILY,WOULD HIGHLY RECOMMEND, AND WOULD USE AGAIN.
Peter cox
Newent
10th may 2013
General Building Work
Geoff's work is outstanding.
 A consummate professional, he settles for no less than the highest and most exacting standards.
 Together with his son Daniel they have carried out a considerable amount of development on our property, from general building work at one end of the spectrum to extensive new build at the other, that relied upon his wide range of building and engineering skills.
 I can't recommend them highly enough.
Gavin Refoy
Structural Work
"Without the Byrne family coming in at a minute's notice we would of ended up with a pile of rubble.
The 'Chillout Zone' building was literally about to collapse but Geoff's Knowledge and expertise rescued the situation giving us the really useful community asset we have today."
Fred Passant-Retired Mayor of Newent, Gloucestershire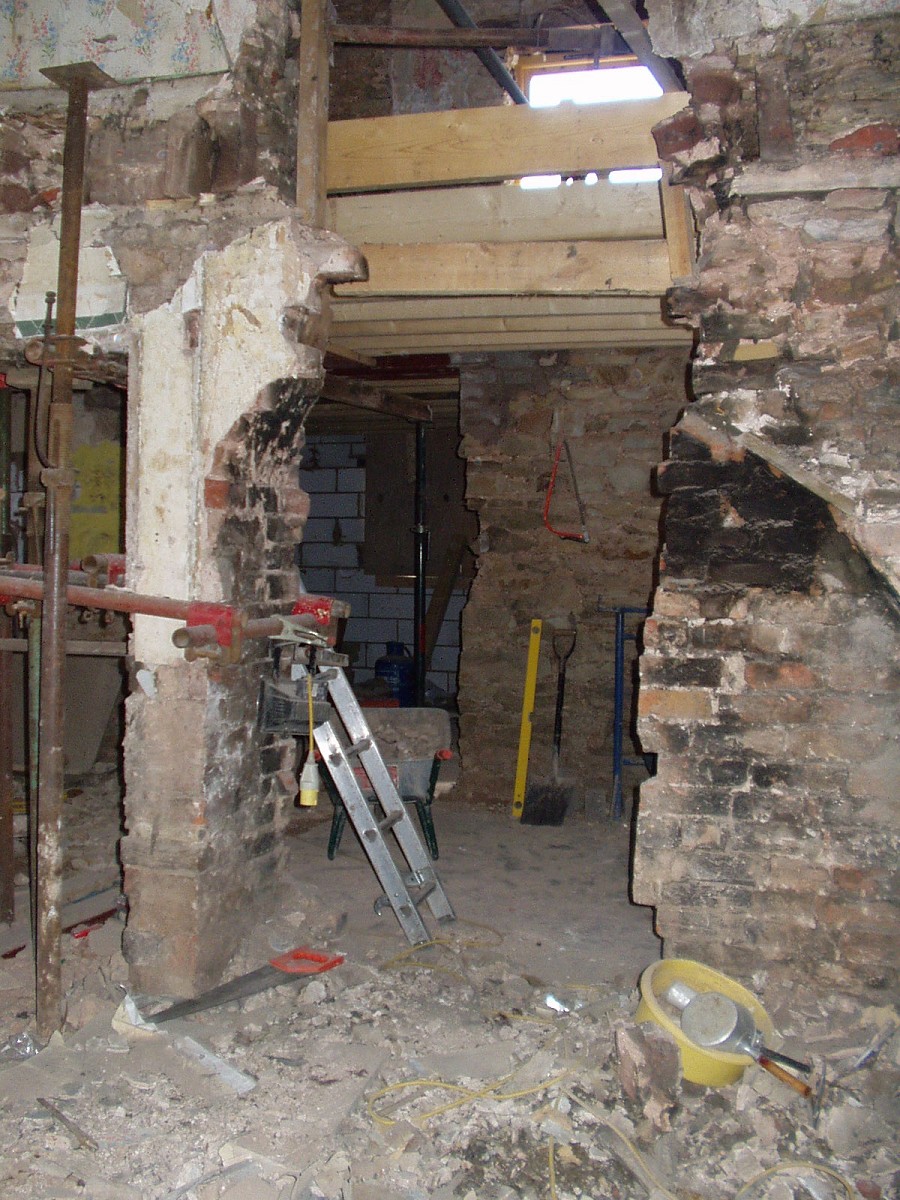 General Building Work
Geoff and Dan Byrne did a fantastic job re-rendering parts of our house and garage and painting the whole house and trim.  They put in a new internal stair case to get us from the kitchen to the basement - no longer do we have to take the washing around the outside braving the cold and dark of the winter but can descend from the comfort of our home.  They also built a fabulous structure to support our new oil tank - is there anything they can't put their hands to?  They knew who to call in for replacing windows and doing some plumbing and electrical work.   In addition, their attention to detail is great, they appeared when they said they would, they concentrated on our jobs before moving on to new ones so the work was done in a timely manner and they always responded immediately to any questions we sent by email.  What more could you ask?!
Denise and Laurie Pegrum
Linton
Renovation Project
"Byrne Buildings & Conversions were recommended to us by the RIBA architect we'd employed to oversee the renovation and reconfiguration of a mid-century modern house in rural Gloucestershire and what a lucky find they were. Geoffrey, his sons and their associated specialist contractors were all a real pleasure to work with and delivered a consistently high-quality result over the course of several months. Their skill, precision and attention to detail were second to none and, very importantly for us living a long distance away, they were also readily communicative at every stage, quick to suggest solutions to any problems that arose while detailing the various cost implications and always cheerfully committed to getting the very best end result, which they indeed delivered. We have no hesitation in recommending them to others and look forward to working with them ourselves again in the future."
Alan and Christine Jackson.
Extension Project
Linton Job
14th October 2015 10 out of 10 for our kitchen and bedroom extensions by father and son team Geoff and Dan Byrne!
The preparations of quotes & plans were thorough, realistic and reassuring. Timekeeping was impeccable; in fact I can't believe how much they got done! There was a limited budget and we stuck to it, Geoff made sure of it.
Their creative input greatly improved the existing plans!
Brilliant communication made me feel very safe and informed as a customer.
Building materials were sourced to the best possible quality and price,
not just convenience.
Being a female customer I felt very comfortable dealing with these two!
Having such experienced builders took away a lot of the stress factor...
Because the Byrnes only take on one big project at the time, they are very focussed and reliable!
We're over the moon with the end result, it's not just what I was
hoping for, it's so much better!!!
Many many thanks again ? Katrin
Renovation Project
Geoff, Dan and the team were fantastic and we cannot recommend them highly enough. We had absolute trust in them and their work and were not disappointed. Arriving before 8.00am everyday they worked tirelessly on our renovation project. Our tired flat roofs disappeared and the newly built extension and new rooms are fantastic. They were industrious, honest, friendly, approachable and very hard working. They kept very close to the original estimate and the finished result is fantastic! All our neighbours were very impressed watching the speed with which you worked. Thank you so much Geoff, Dan and the team.
Mr & Mrs Nash
May Hill
Extension Project
Linton Extension Job
We used Geoff, Dan and the boys to build our extension primarily because I had seen first hand other projects they had completed and was impressed with how quickly the work progressed and their high standard of workmanship.

Geoff happily handled speaking to the planners and building control plus sourcing materials at the best prices and overcoming with no stress.  They pushed on at an amazing pace to complete the works.
We are delighted with the results and would highly recommend Bryne-Building and conversions.
 Stewart Cullen, Mandy Cox
Next Steps...
To discuss your next project click on the button below to get in contact with your local building experts.